Quality control Laboratory
Laboratory quality control
The Сorporation provides the following types of services in the field of quality control of construction and construction materials:
Laboratory and field testing of construction materials, asphalt concrete and soils during construction of roads and railways;
Consulting and advanced training in the field of materials science;
Training of specialists for the laboratory of construction materials;
Information and analytical expertise of the construction materials.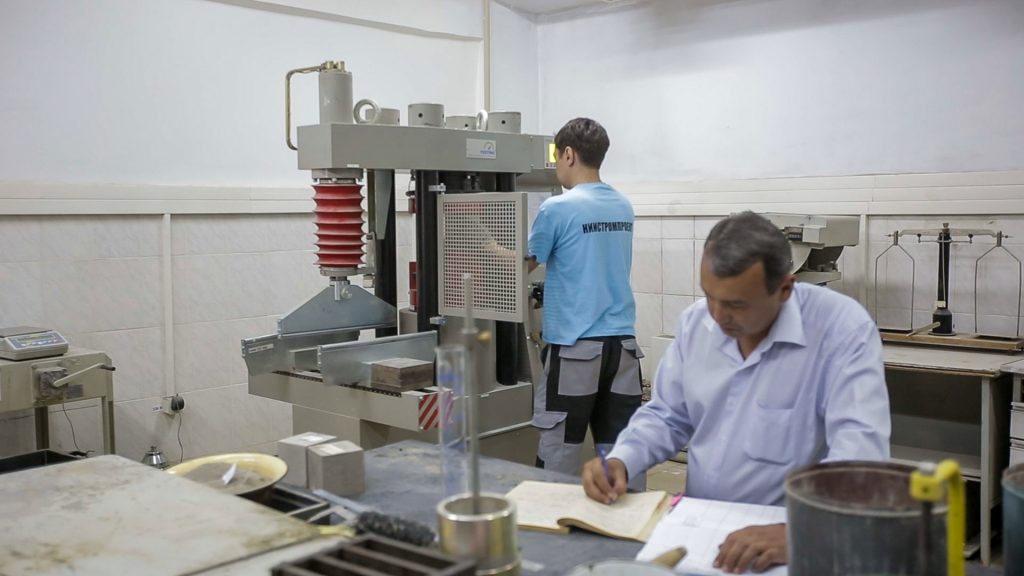 KPO B.V.
Services in defectoscopy and technical diagnostics of oil and gas industry equipment.
Carrying out a full inspection of all company's facilities in the city of Aksay and at the Karachaganak oil and gas field.
Utilization of solid household, liquefied and other industrial waste.
PFD INTERNATIONAL
Quality control of construction progress and construction materials during the implementation of the second generation plant project and sour gas reinjection project in the Tengiz field.
DOSZHAN TEMIR ZHOLY JSC
Testing of soil density and moisture by express method using a unique Troxler device during the construction of the Shar – Ust-Kamenogorsk railway line and a new Zhetygen – Korgas railway line.
Testing of concrete, soil and other construction materials during the capital construction of the metro, road junctions and bridges in the city of Almaty.
Laboratory services for general construction and concrete work at the construction site of the Aktogay mining and processing plant in the East Kazakhstan region.
KAZ MINERALS PLC LLP
Tests of soil density and moisture in the field
Quality control of concrete works during the construction of the Aktogay mining and processing plant.
COMMITTEE OF SCIENCE UNDER THE MINISTRY OF EDUCATION AND SCIENCE OF THE REPUBLIC OF KAZAKHSTAN
Development of technology for a new environmentally friendly energy-saving heat-insulating material – extra lightweight non-autoclaved aerated concrete with a density of 200 kg/m3.
Creation of a pilot line for the production of extra-light aerated concrete of non-autoclave hardening with a density of 200 kg/m3.
TEMIRBETON-1 LLP
Development of optimized compositions for reinforced concrete products using the latest generation of hyperplasticizers.
Development and implementation of self-compacting concrete compositions using wastes.