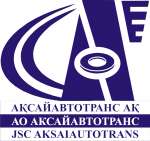 The history of AksaiAvtoTrans JSC dates to February 1, 1985, when Technological Transport Production Facility (TTPF) of Kazakhgazprom GP was established on the basis of OrenburgGazDobycha ATC. Since December 08, 1999, the AksaiAvtoTrans JSC has become a member of the group of ABE Corporation JSC enterprises. Since 1985, the company ncreases the scope of services and the number of jobs; updates its rolling stock and enlarges its occupied production area. Today, AksaiAvtoTrans JSC is one of the largest transport companies in Kazakhstan. The area of production facilities is more than 15 hectares. Production facilities consisting of a gas station, a car wash, warehouse and office premises, open and heated parking lots for equipment, workshops for maintenance and repair of equipment as well as the availability of engineering networks 100% ensure the completeness of the company's processes. The main customers of the services are KPO B.V. and other enterprises operating at the Karachaganak deposit.
Despite a number of organizational changes in the structure of the enterprise and the repeated
changes in its status, the scope of work is always growing; the material and echnical facilities are being strengthened; the personnel become more qualified and experienced.
Particularly important is the fact that the CREDO of the enterprise remains unchanged – QUALITATIVE CUSTOMER SERVICE.
AKSAYAVTOTRANS JSC PROVIDES A WIDE RANGE OF TRANSPORT SERVICES
Carriage of passengers by comfortable passenger cars, minibuses and buses of various capacities – from 15 to 50 passenger seats. Transportation of various types of cargo (liquid, bulk, solid) using vehicles with a carrying capacity of 1.5 to 20 tons Services provided with the provision of special transport equipment: Leasing office space and open areas. Provision of services for
the repair and maintenance of equipment and individual units of automotive equipment.
Provision of hotel complex services in highly comfortable one-story buildings. Ensuring the supply of spare parts and materials at the request of customers.
AksaiAvtoTrans JSC is a part of the group of ABE Corporation JSC enterprises that allows customers to be even more confident in the quality of services provided and reliability of AksaiAvtoTrans JSC as a leading transport partner in the region.
Certificates and letters of gratitude